First Russian stainless steel fittings!
—————————————————————————————————————————————————–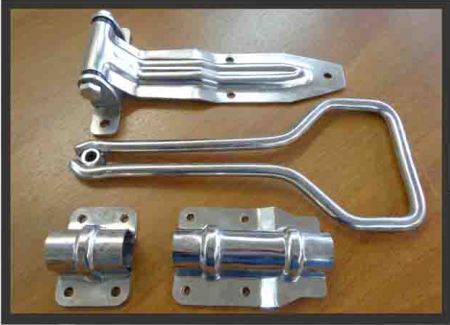 In March 2013 the production of spare parts and accessories for commercial vehicles was launched at the van fittings production site. Our new "Business Class" stainless steel interior fittings from recognized world manufacturers in this segment which will be able to compete with Pastore & Lombardi and Nevpa on equal terms. Because of our new products, we will expand out presence in the Russian market for commercial vehicle spare parts.One of the main objectives of our company in 2013 is the active expansion into CIS markets. Our products will be presented at the exhibitions 'Commercial and Municipal Transport 2013' in Ukraine and at the 'Kazakhstan International Exhibition Transport and Logistics' in Kazakhstan.